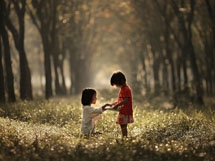 Give it All is Seattle-based, student-run, non-profit organization on a mission to foster global awareness and giving in young minds through active participation in extra-curricular activities, beginning with an after-school dance program. By integrating global awareness concepts into the program, we shall help children learn about other cultures, nurture in them the habit of giving, and make them experience the joy of making a difference at a young age. We shall also encourage the children to give it all when they pursue any activity.

Give It All plans to begin pursuing its mission in October 2013 by starting an after-school dance program integrated with global awareness and Giving. Our goal is to establish our program in at least ten schools in the Seattle area. In our second year, we plan to expand to 50 schools in the Greater Seattle area.
During the course of the 20-week program, the children learn not only about dance, but also global awareness studies, including 10 different non-profit organizations from around the world (including our own backyard!) At the end of the year, 10% of the student's tuition fee will go to the organization handpicked by each student.
We shall also look for ways to bring the program to individuals, schools and communities that lack the resources for enrichment programs. We shall work towards having a sustainable model where 25% of our student population are from high-need communities, and whose program costs are met using outside resources.
Our goal is to expand our reach to 5000 schools across the world, reaching out to a minimum of 100,000 students. We shall reach our goal through an ambitious expansion plan involving licensing our dance and global awareness curriculum, and through innovative fundraising.